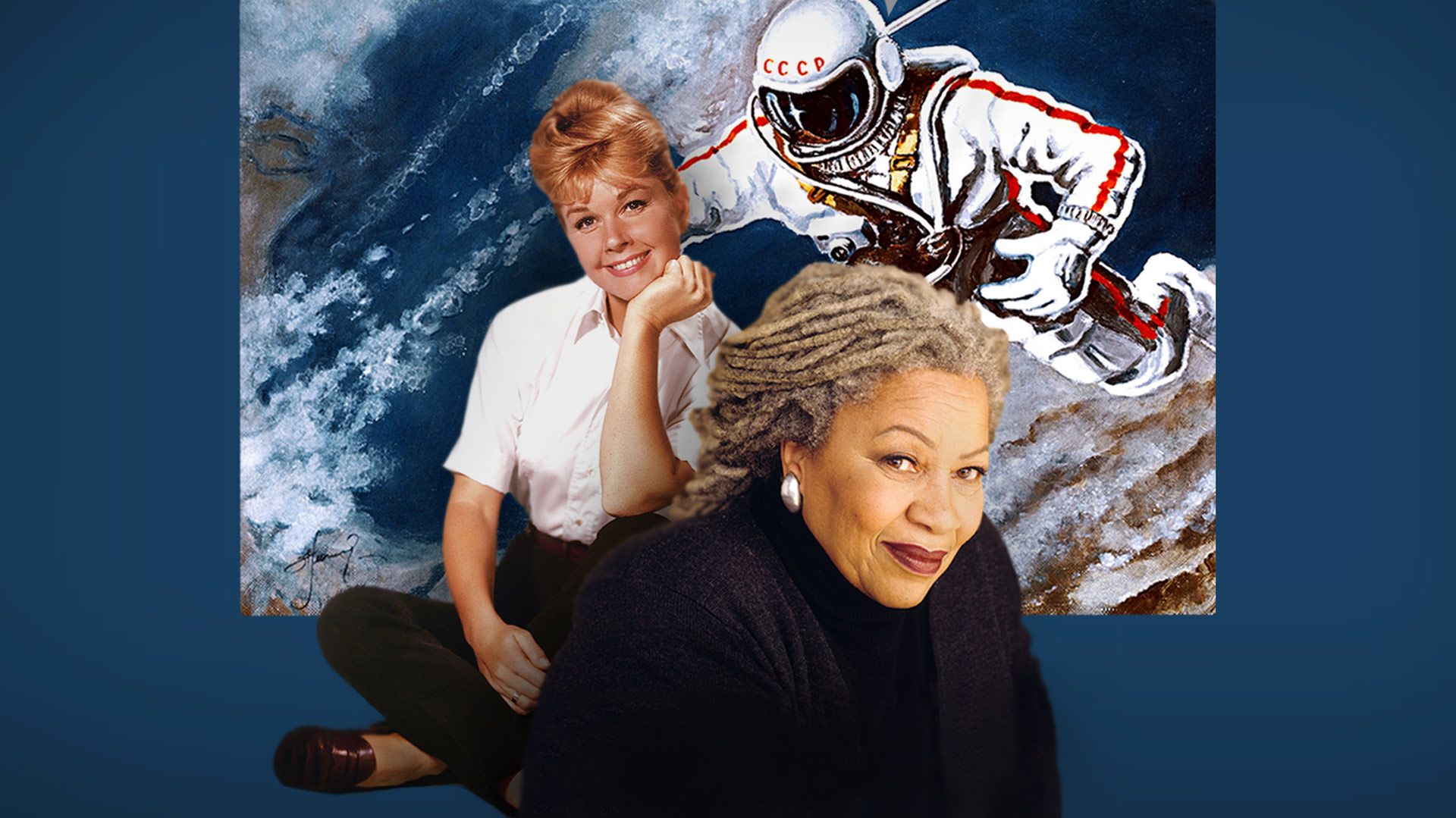 'Dr John'
Grammy-winning singer
The New Orleans-born, Rock and Roll Hall of Fame singer – real name Malcolm John Rebennack Jr – combined the genres of blues, pop, jazz, boogie woogie and rock and roll. After his death, the former Beatles drummer Ringo Starr wrote on Twitter: "God bless Dr John, peace and love to all his family. I love the doctor, peace and love."
'Ranking' Roger Charlery
The Beat singer
As vocalist with The Beat, Ranking Roger spearheaded the two-tone movement with a distinctive vocal style influenced by the Jamaican rap technique of toasting. The group enjoyed several top 10 hits, most famously Mirror in the Bathroom – the first digitally recorded single released in the UK. Their 1980 cover of Andy Williams' Can't Get Used To Losing You was used as the main sample on Beyonce's 2016 hit Hold Up.
LaShawn Daniels
Grammy-winning songwriter
He co-wrote such hits as Destiny's Child's Grammy-winning Say My Name and Lady Gaga's Telephone. Daniels, who was known as Big Shiz, also worked with artists including Whitney Houston, Michael Jackson, Brandy and Toni Braxton.
James Ingram
R&B singer-songwriter
The Grammy-winner and Oscar-nominee had two US number ones, with the smooth soul ballads Baby Come To Me and I Don't Have The Heart. He also co-wrote Michael Jackson's PYT with Quincy Jones.
Nipsey Hussle
Rapper
His debut album Victory Lap received a nomination for best rap album at this year's Grammy Awards. Fellow musician Drake, who won a Grammy on the same night, took to Instagram to pay tribute to the 33-year-old: "My whole energy is just at a low right now hearing this… You were having the best run and I was so happy watching from distance fam nobody ever talks down on your name you were a real one to your people and to the rest of us."
Juice Wrld
Rapper
The musician, real name Jarad Anthony Higgins, rose to fame in 2018 with hit singles All Girls Are the Same and Lucid Dreams. More plaudits followed the release of his first studio album, Goodbye & Good Riddance – and his second album Death Race for Love topped the Billboard chart this year.
Ric Ocasek
Lead singer of The Cars
The US band – formed in Boston in the mid-1970s by Ocasek and Benjamin Orr – helped kick-start the new wave movement. Merging guitar rock with synthesizer-based pop, their early hits included Just What I Needed, My Best Friend's Girl and Good Times Roll. Their 1984 ballad Drive was used as background music for footage of the Ethiopian famine, and its re-release as a single after Live Aid helped raise money for the cause.
Eddie Money
Take Me Home Tonight singer
Born Edward Joseph Mahoney in New York, Money had major US chart success in the 70s and 80s with songs such as Two Tickets to Paradise and Take Me Home Tonight. He released 11 albums and sold nearly 30 million records in a career that spanned four decades.
Ginger Baker
Cream drummer
He was one of the most innovative and influential drummers in rock music. A co-founder of Cream, Ginger Baker also played with Blind Faith, Hawkwind and Fela Kuti in a long and varied career. His style combined the lyricism of jazz with the crude power of rock. One critic said watching him was like witnessing "a human combine harvester".
Hal Blaine
Prolific and influential drummer
Over the course of his career he played on countless hits by Frank Sinatra, Elvis Presley, The Beach Boys and John Lennon, amongst others. According to the Rock and Roll Hall of Fame, which inducted him in 2000, Blaine "certainly played on more hit records than any drummer in the rock era, including 40 number one singles and 150 that made the [US] top 10". His most recognisable riff is the "boom-ba-boom-crack" bar that opens The Ronettes' Be My Baby.
Malcolm 'Molly' Duncan
Average White Band saxophonist
Duncan attended Dundee Art College with fellow band members Roger Ball and Alan Gorrie. He played sax on the group's US chart-topper Pick Up The Pieces. The soul and funk band, formed in 1972, gained worldwide success including a number one album in the US.
Daryl Dragon
Captain & Tenille's Captain
The singer and pianist achieved fame as half of musical duo Captain & Tennille. Dragon and his ex-wife Toni Tennille (pictured) were best known for Love Will Keep Us Together, which topped the US charts in 1975. Tennille described him as "a brilliant musician with many friends who loved him greatly. I was at my most creative in my life, when I was with him."
Marie Fredriksson
Roxette singer
Roxette achieved global success in the late 1980s and 1990s with hits such as Joyride, Dressed for Success and The Look. Fredriksson and bandmate Per Gessle (both pictured) achieved their biggest success when It Must Have Been Love was re-written for inclusion on the Pretty Woman film soundtrack in 1990. The song topped the charts in more than 10 countries and gave Roxette their biggest UK hit, reaching number three.
Boon Gould
Level 42 musician
Roland Charles "Boon" Gould (pictured left) was one of the founding members of the 1980s pop group, playing guitar and saxophone between 1980 and 1987 – and reuniting for a one-off performance in 2012. Level 42 formed on the Isle of Wight and had a string of hits including Lessons in Love and Running in the Family.
João Gilberto
Father of bossa nova
The Brazilian musician's versions of songs like Quiet Nights and The Girl from Ipanema became standards in world music. He created a new beat, with his unique guitar style, mixing traditional samba music with modern jazz influences. In 1964, he famously collaborated with America saxophone player Stan Getz. Their album – Getz/Gilberto – sold millions of copies and won international praise, including a US Grammy for Album of the Year.
Mark Hollis
Lead singer of Talk Talk
The 1980s band achieved mainstream success with such hits as It's My Life and Such a Shame, but became increasingly insular and experimental over time. After releasing a solo album in 1998, Hollis removed himself from public view. Spandau Ballet's Gary Kemp said: "His influence upon music was immense and far-reaching. A great presence in the modern era who took his bow far too early but has left us so much still to be moved by."
Keith Flint
Prodigy singer
Recognisable by his fluorescent spiked hair and known for high-octane performances, Flint sang lead vocals on both the band's number one singles – Breathe and Firestarter. In 1996, Flint told the BBC the Firestarter lyrics, "I'm the firestarter/Twisted firestarter", were not about starting fires. "It was when you're in front of 5,000 people and you can go out there – and just with the aid of the music and a visual performance, you can stir all them people up into a frenzy and that's almost like starting a massive fire, or a riot," he said.
Barrie Masters
Eddie and the Hot Rods singer
The band were best known for their top 10 hit in 1977, Do Anything You Wanna Do. Formed in Canvey Island, Essex in 1975, they were part of the pub rock scene which included Dr Feelgood and Ian Dury's band Kilburn and the High Roads. In 1976 they made headlines when they played at London's Marquee Club while supported by The Sex Pistols, who went on to smash the Hot Rods' gear following a chaotic set.
Sir Stephen Cleobury
King's College Cambridge choir conductor
The British conductor, organist and composer presided over the world-famous Festival of Nine Lessons which is broadcast live on BBC radio on Christmas Eve. He was director of music at King's for nearly four decades.
Sulli
K-pop star
The actress-singer, whose real name was Choi Jin-ri, was a member of girl band f(x) until she left in 2015 to focus on her acting career. She had more than five million followers on Instagram. She came to be known for speaking out on mental health issues, cyber-bullying and women's rights – issues that remain sensitive in conservative South Korean society.
Peter Tork
One of the Monkees
Tork was one of the four Monkees (pictured second from right) – a made-for-TV 1960s pop group and marketed as the American answer to The Beatles. He played keyboard and bass for the group, which had a string of hits including I'm A Believer, Daydream Believer and Last Train to Clarksville.
Neil Innes
Monty Python songwriter
The writer, comedian and musician was dubbed "The Seventh Python". Python founding member Sir Michael Palin described him as "the most lovely friend", while John Cleese called him "a very sweet man, much too nice for his own good". Innes also performed in The Bonzo Dog Doo-Dah Band – later renamed The Bonzo Dog Band – who had a hit in 1968 with I'm the Urban Spaceman. After his work with Monty Python, Innes joined fellow Python Eric Idle on a new series, Rutland Weekend Television, which gave birth to their spoof band The Rutles – a pastiche of The Beatles.
Dick Dale
'King of Surf Rock'
His song Misirlou played over the opening credits to Quentin Tarantino's film Pulp Fiction. Dale was known for his blindingly-fast strumming style, which inspired acts like The Beach Boys and Jimi Hendrix. He said the sound reminded him of the rumble and crash of the waves, and the noises of marine animals, as he surfed in California.
Les Reed
Delilah songwriter
Reed (pictured right) co-wrote Tom Jones hits Delilah and It's Not Unusual, as well as The Last Waltz by Engelbert Humperdinck (pictured left). He also served as a pianist in The John Barry Seven and conducted his own orchestra for more than 10 years.
Michel Legrand
Windmills of Your Mind composer and jazz pianist
He wrote more than 200 film and TV scores, as well as songs. In 1968, he won his first Oscar for the song The Windmills of Your Mind from The Thomas Crown Affair. Two more best original score Oscars followed in 1971, for the movie Summer of '42 and in 1983 for Yentl.
Karel Gott
'Sinatra of the East'
Gott was a Czech singer who sold millions of records. He released almost 300 albums, starting in the mid-1960s, selling tens of millions of copies around the world. He was popular behind the Iron Curtain and became known as the "golden voice of Prague", but he also found fame in Western Europe, especially in Germany.